DEVOT, an EV startup from Jodhpur, showcased the prototype of its electric bike at the 2023 Auto Expo. Powered by a 9.5 KW motor, the bike can achieve a range of 200 kilometres on a single charge and deliver a maximum speed of 120 kmph. The bike will be completely charged within three hours. An ideal option for both daily and long travels.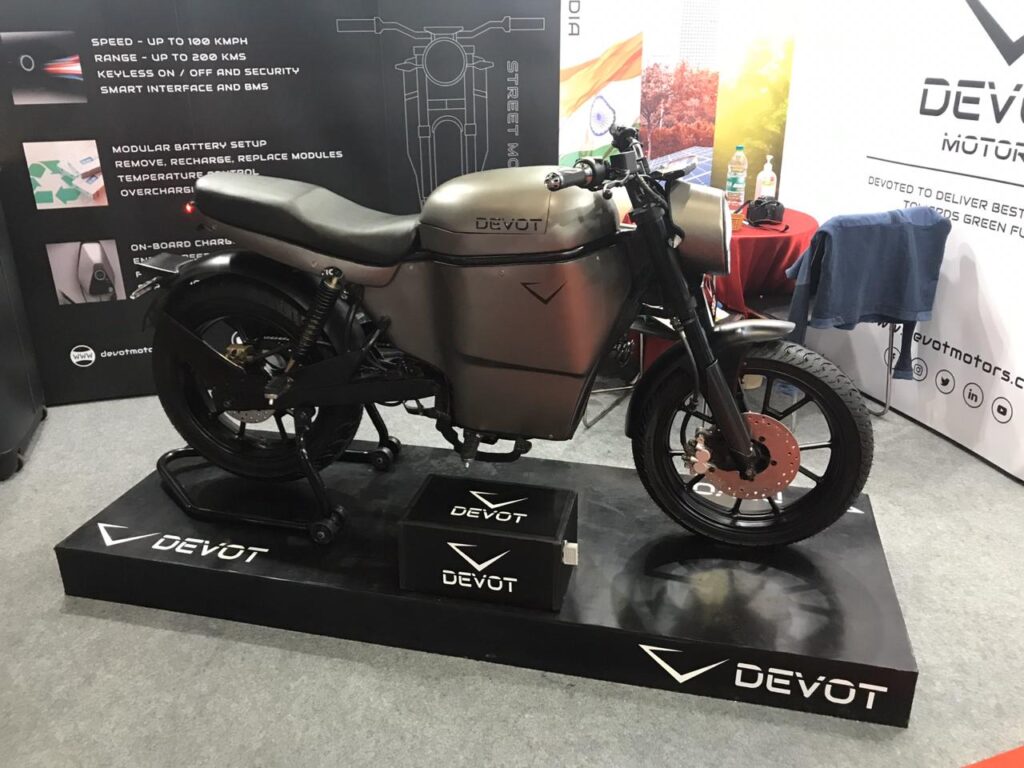 "Our EV bike is the culmination of our team's diligent research and vision to shape a two-wheeler that not only performs in extreme conditions but also embodies sustainability and excellence. With its state-of-the-art technology and striking configuration, we truly believe that it has the ability to modernise the electric bike segment," said Varun Deo Panwar, founder and CEO of DEVOT Motors.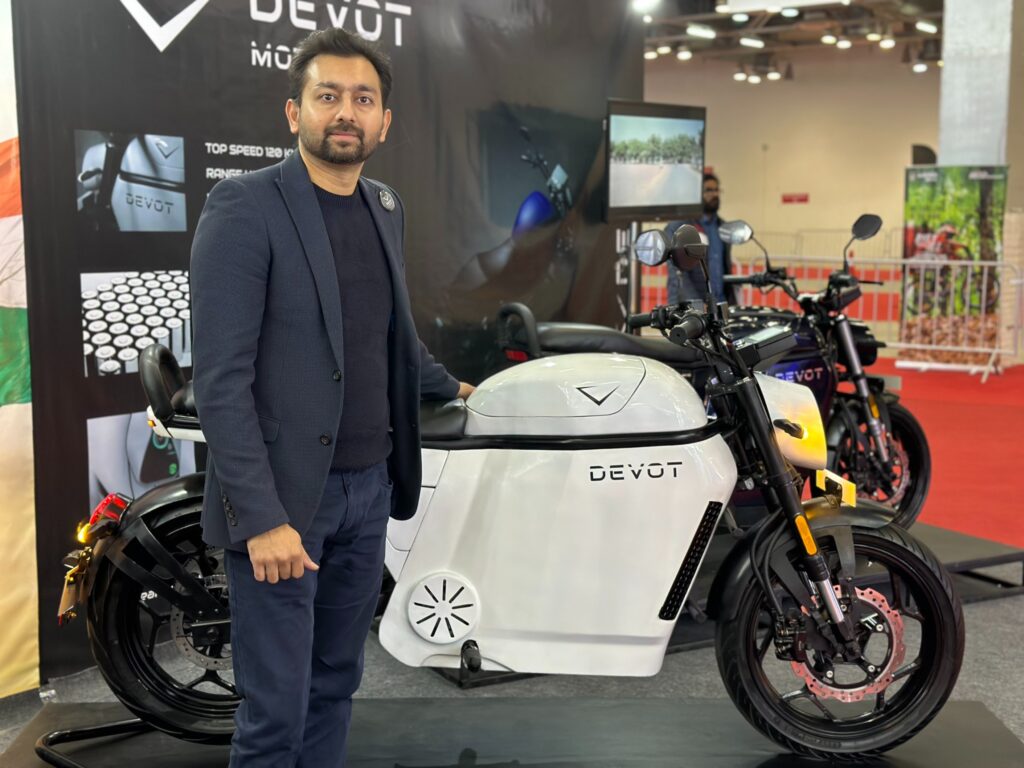 The bike is equipped with advanced features like TFT Screen, a type 2 charging point, and a keyless system with antitheft. An eco-friendly alternative to petroleum-based motorbikes, it has lower emissions and low energy consumption. The bike sports a retro design with attractive colour options for the tank and side cover panels. The product is expected to hit the Indian market by the middle of 2023 after obtaining the necessary approvals.
Established in 2019, DEVOT Motors has experience in the British and Indian automotive industries. Its R&D department is located in the UK and the development centre in Jodhpur. The startup aims to increase the adoption of electric vehicles.