The idea of blending art with nature brings out a fascination not only for artist but also for the viewers. LeafyAffairis one such brand that create terrarium jewellery and crafts that also enables consumer customization. The botanical fashion is made with flowers, seeds and leaves from all over the world.
The Bangalore-based online store is run by Supriya Donthi, a home entrepreneur.
Her love for nature dates back to her childhood when she was fond of nature and anything related to it. Her passion soon turned into a vocation while she was browsing through pages and came across an absolute stunning piece of jewellery. Before finally deciding to start her own business, Supriya held the position of project manager at three different firms. In 2016, Supriya Donthi started LeafyAffairs. She says that change was itself a huge one.
The founder clings to a well-known Albert Einstein saying, "Look deep into nature and you will understand everything better."
The very soul of the brand is nature itself in its artistic form bringing people closer to it. Each product is unique for the very reason as no two leaves can look alike. These precious terrarium treasures are designed in such a way that it is preserved forever with need no special care.
Orders and transactions are taken through Instamojo, an online selling platform that is linked to their social media page. Content, collaboration, and customer interaction are held by the owner to be insights to a better social media reach.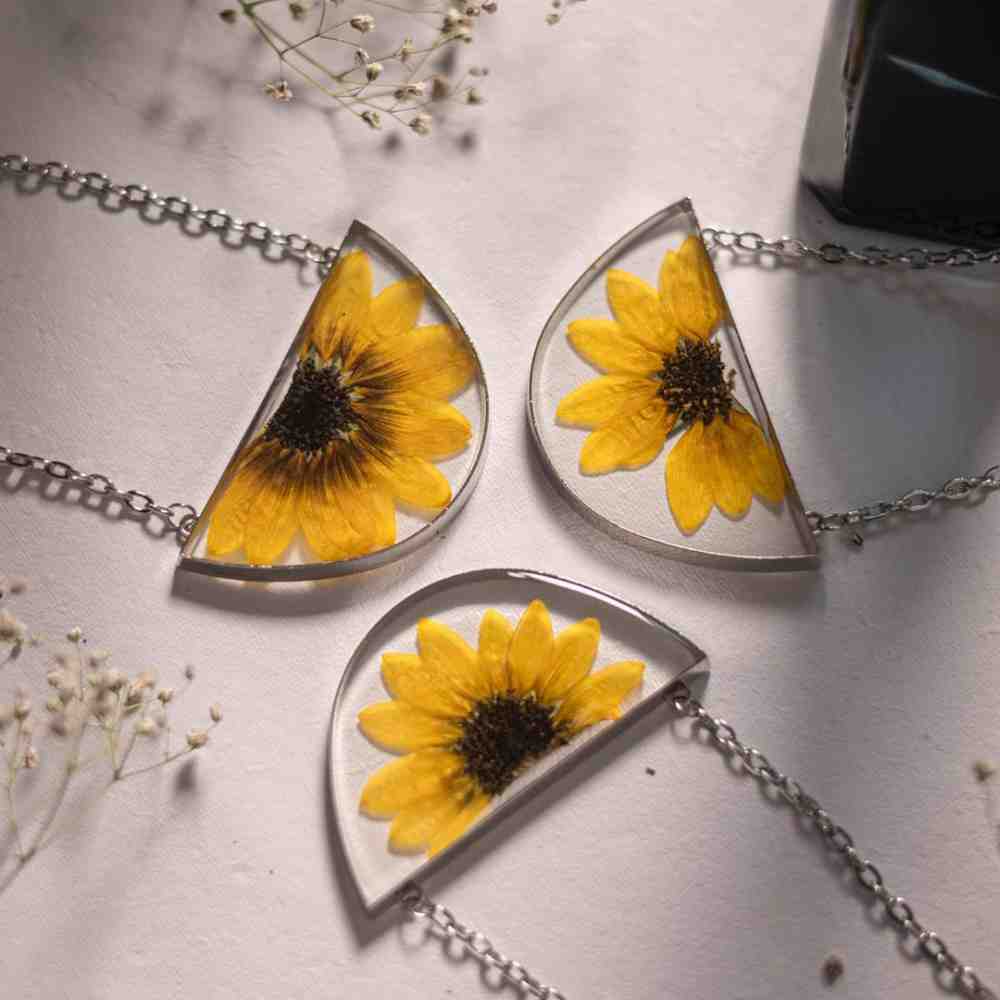 Down the road, the brand endeavours to be India's biggest botanical life style brand. Their product includes options for men, and in fact, one of their necklace collections was worn by the Bollywood actor Ranveer Singh in the cover page of Hello Magazine February,2022 edition. Among her clients are well-known actors like Navdeep, Samyuktha Hornad, and Ahanna Krishna.
"Art is not what you see but what you make others see"