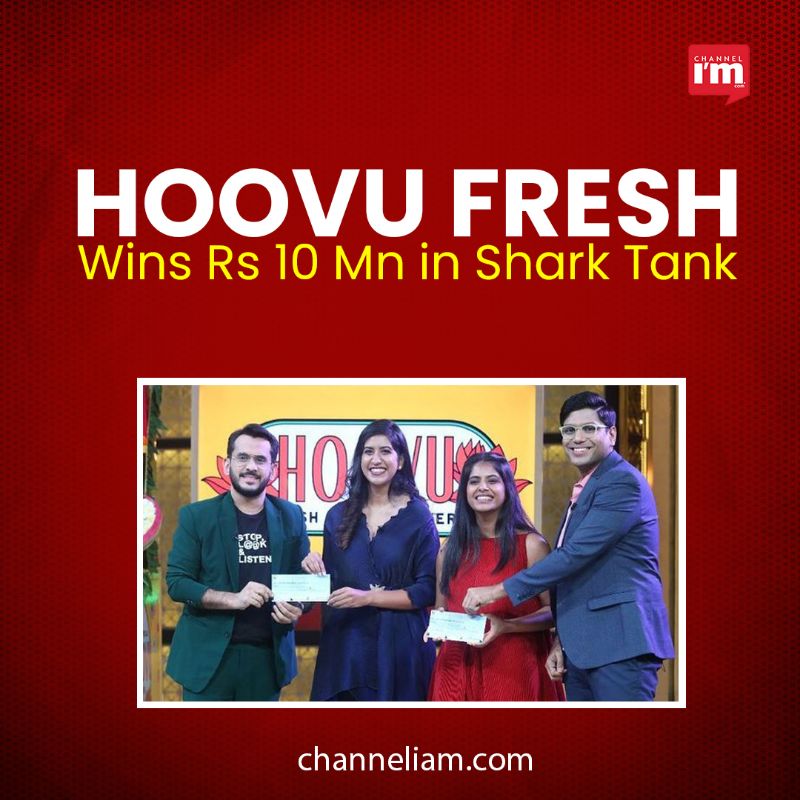 Benglauru-based flower delivery startup Hoovu Fresh has won 10 million rupees from Aman Gupta, co-founder of boAt Lifestyle, and Peyush Bansal, founder of Lenskart.com, in the second season of the Shark Tank reality show. The reality show is a platform for upcoming entrepreneurs to pitch their ideas to win funding from a group of investors. In December 2022, Hoovu raised $790k in a pre-series A round by Sauce.VC.
Founded in 2019 by sisters Yeshoda Karuturi and Rhea Karuturi, the startup mainly delivers traditional flowers with a shelf life of up to 15 days. It works directly with small farmers to get fresh flowers and process them within 12 hours to lock freshness. The sisters' stint with flowers began long before starting this venture. Their parents owned rose farms in the 90s. The idea of Hoovu struck Yeshoda when she saw her mother performing pooja using flowers. The startup's target audience is people who perform puja.
Besides Bengaluru, Hoovu functions in Hyderabad and Mumbai. Hoovu does the decoration at many temples. The startup also sells pooja essentials such as agarbathis made of recycled temple flowers, dhoop sticks, kumkum, and turmeric. During this year's Ganesh Chathurthi, Hoovu made eco-friendly Ganesha idols in association with the Art of Living.