Chennai-based space startup Agnikul Cosmos is all set to revolutionise the space scenario with a mobile launch pad.
To set up the mobile launch pad, all it needs would be a cargo truck and four caravans. This can be used to launch small satellites.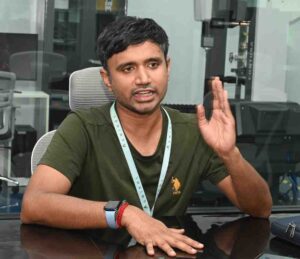 According to Srinath Ravichandran, CEO and co-founder of Agnikul Cosmos, the goal is to launch a rocket every ten days. It would be like organising a wedding. Agnikul would set up a venue for the launch by bringing its vehicles, launch support systems, fuel filling station, and the launch control room. The launch pad will be ready within seven to eight days.
This would not require ISRO's huge umbilical tower or a crane of 200 tonnes. All they need is an empty space. Agnikul would use liquid propulsion for the purpose. Solid propellant-based rockets are explosive in nature.
Liquid propulsion is also better when it comes to commercialisation. Agnikul plans to test launch the mobile launch pad in December from Sriharikota. Commercial launches would begin by the first quarter of 2023. He is also hopeful about the proposed spaceport in Kulasekarapattinam in Thoothukudi, Tamil Nadu