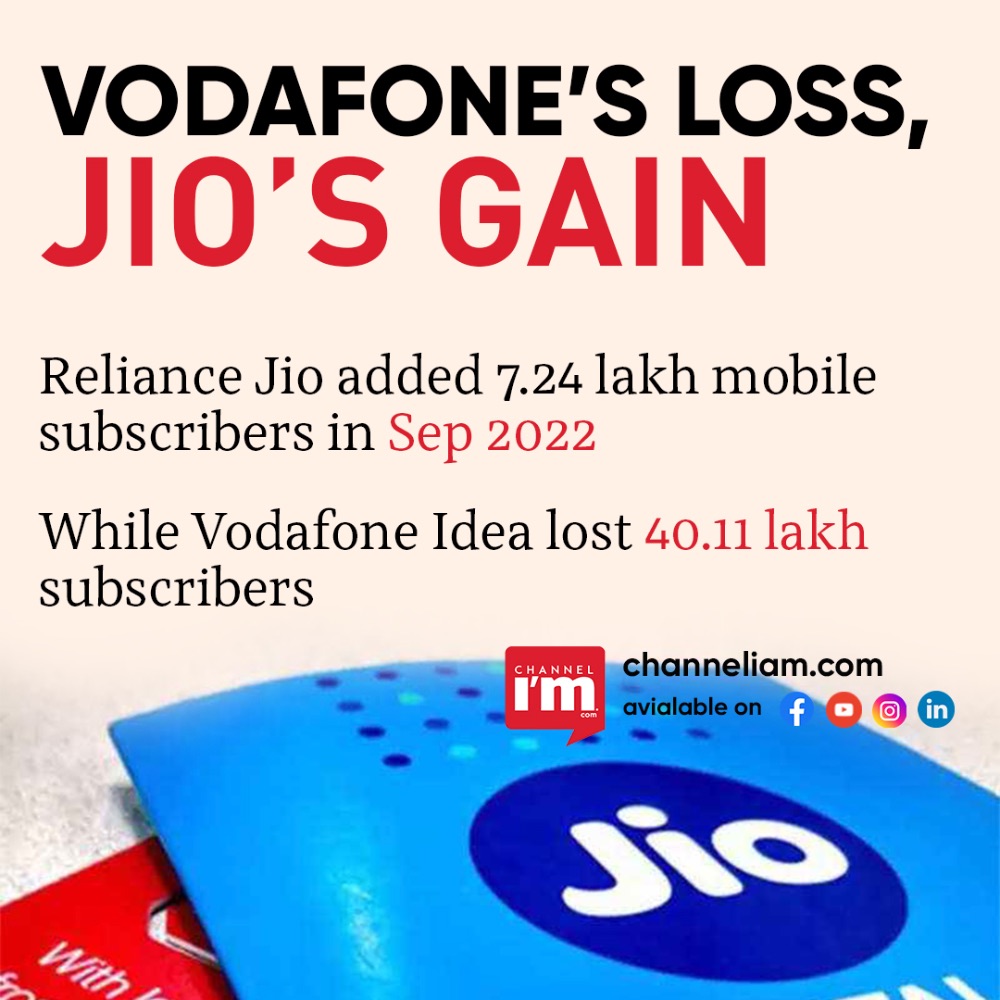 According to figures from the telecom regulator, the number of mobile subscribers in India decreased by 3.6 million in September, with Vodafone Idea experiencing a fall in subscribers despite larger rivals Reliance Jio and Bharti Airtel adding customers month over month.
Jio, the top mobile provider in India, strengthened its position in the market by acquiring 7.2 lakh wireless subscribers in September, while Bharti Airtel saw a 4.12 lakh increase in the number of its mobile customers.
Although Jio outperformed peers in adding subscribers in September, its net additions were less than the 32.81 lakh subscribers the telco added in August.
The subscriber base of struggling Vodafone Idea decreased to 24.91 crore in September, a decrease of 40 lakh subscribers.
At the end of September 2022, there were around 117.19 crore telephone users in India (mobile and fixed-line combined), representing a monthly fall rate of 0.27 percent.
According to TRAI, the total number of broadband users reached 81.6 crore at the end of September 2022, growing at a rate of 0.28 percent per month.
At the end of September 2022, the top five service providers controlled 98.36% of the market for broadband users overall.