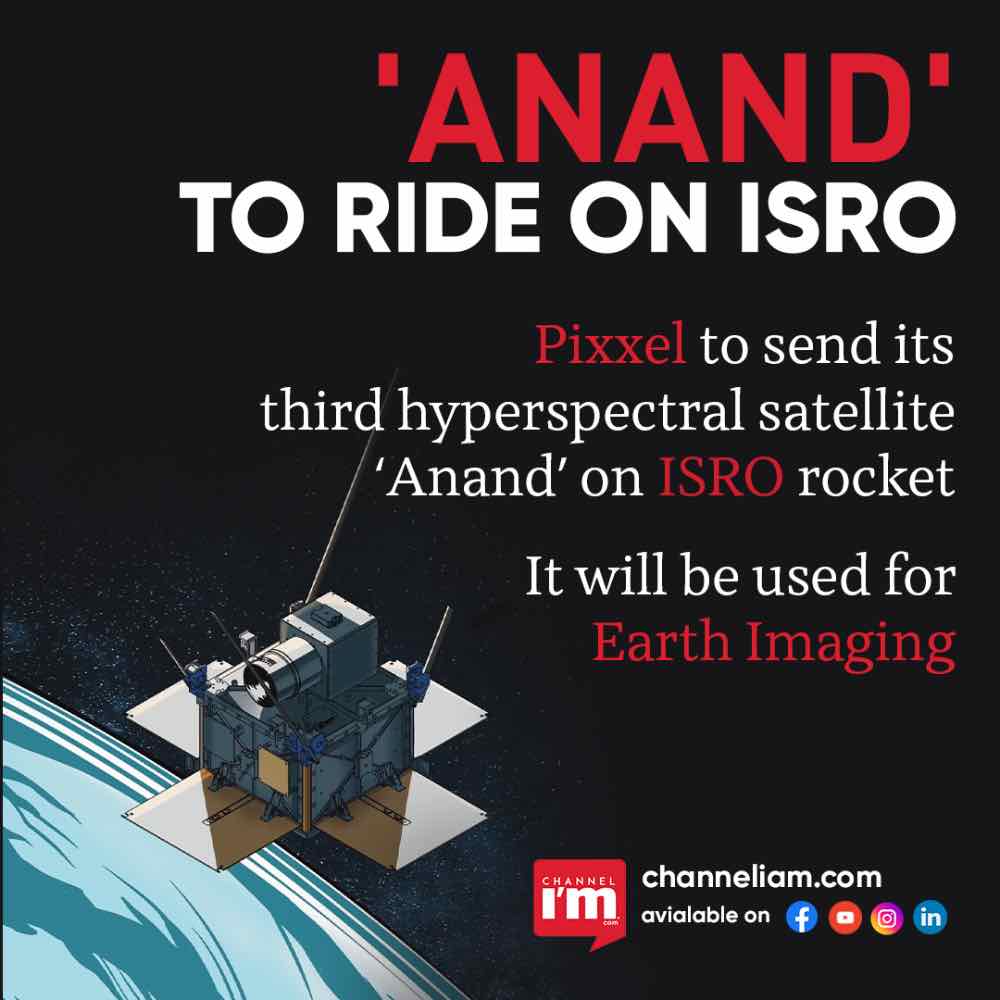 Pixxel is preparing to send its third hyperspectral satellite into orbit. The Polar Satellite Launch Vehicle (PSLV), the workhorse of the Indian Space Research Organisation (ISRO), will carry the earth imaging satellite "Anand" into orbit on November 26 from the spaceport of the national space agency at Sriharikota off the coast of Andhra Pradesh.
Anand, a hyperspectral microsatellite with a total of over 150 wavelengths and a weight of less than 15 kilogrammes, will be able to record Earth in much greater detail than non-hyperspectral satellites with less than 10 wavelengths.
Pixxel, a company founded by eccentric entrepreneur Elon Musk, became the first Indian business to launch a commercial satellite into orbit in April using a Falcon 9 rocket from SpaceX.
Instead of only designating each pixel with one of the major colors—red, green, or blue—hyperspectral imaging analyses a broad spectrum of light. In order to learn more about the item being scanned, the light hitting each pixel is split into various spectral bands.
Among other things, the satellite's imagery can be used to assess soil stress and oil spills, map forest fires, and find pest infestations.
In addition to producing commercial data, Pixxel's upcoming batch of commercial-grade tiny satellites will benefit from Anand's deployment in orbit by having a better form factor and imaging capabilities. The company, which has a 100-person staff now, eventually wants to launch a constellation of hyperspectral satellites into orbit.