India is undoubtedly a startup hub with huge potential.
Home to more than 100 unicorns in different sectors, India is the third largest startup ecosystem in the world after the United States and China.
It is an attractive market for investors across the globe. The newly launched government initiative Supporting Entrepreneurs in Transformation and Upskilling (SETU) is a step towards bridging the gap between global investors and entrepreneurs.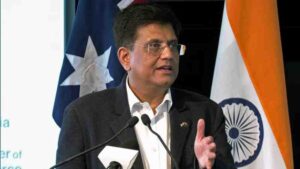 Union Minister Piyush Goyal launched the initiative in San Francisco. The programme aims to mentor Indian startups by connecting them mainly with US-based investors and startup ecosystem leaders. Thus, the startups will receive assistance in different areas such as funding, market access, and commercialisation.
SETU will encourage investments in India all the while providing a competitive place for business. Moreover, this will break the geographical barriers between mentors and entrepreneurs. We can hope that India will secure more unicorns under this initiative.