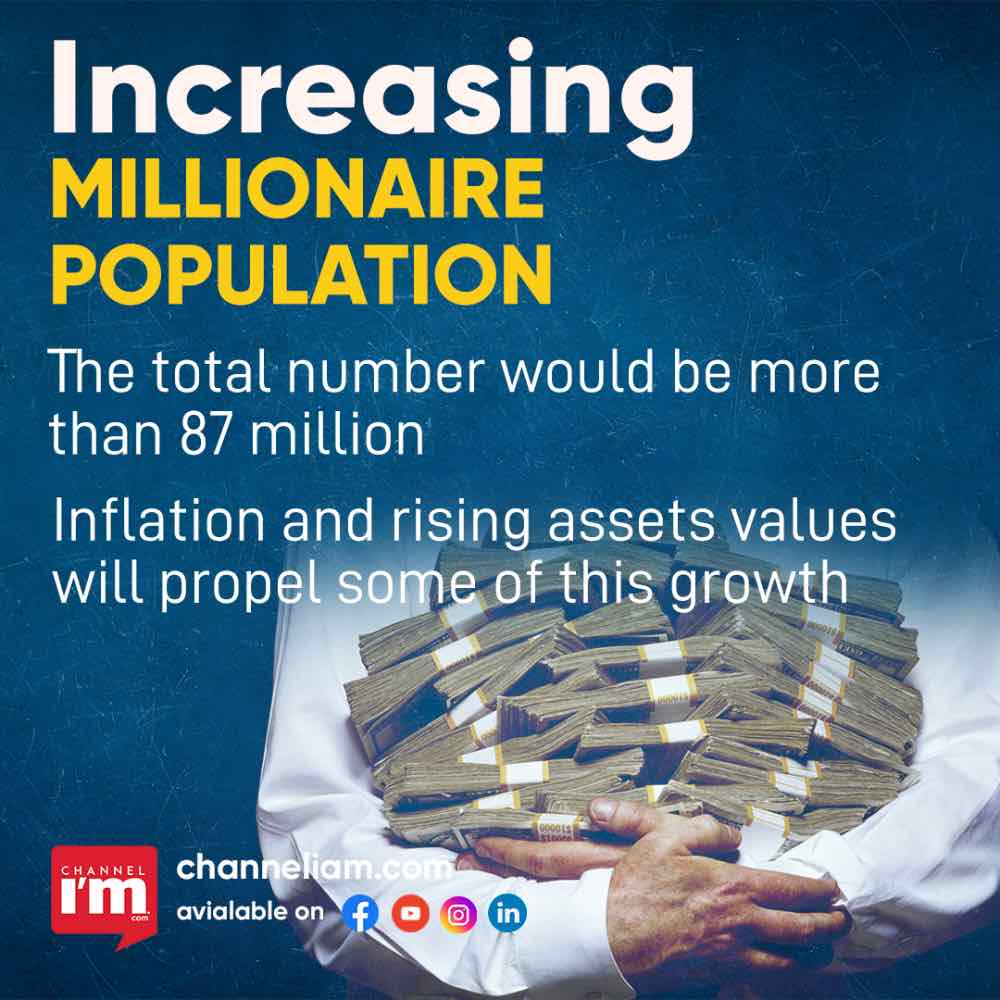 The world is going to witness a surge in the millionaire population, says Credit Suisse's annual wealth report. The future of the global economy remains uncertain but, by 2026, the number of millionaires is expected to grow by more than 25 million. The total number would be more than 87 million. That means, in 2026, 1.1 % of the world's population could be millionaires. In 2021, it was 0.8 %.
According to the report, the United States' millionaire dominance would fade in the coming years due to 'limited' economic growth and financial assets such as stocks falling from 'peak values.' The United States might grow only 13 % during the period.
However, the coming years would be a great opportunity for nations such as India and Brazil. These countries might see a growth of over 100 %. The report suggests that lower-income countries will see strong millionaire growth. In the developing world, there would be an expansion of the middle class, leading to an increase in the number of millionaires. Currently, low and middle-income countries contribute 24 % of wealth but it will be 42 % in the next five years. For example, Africa might see a surge in the number of millionaires from 352,000 to 961,000, a growth of 173 %. For India, it will be from 796,000 to 1,632,000, which means 105%. It will be 115% for Brazil. Meanwhile, Europe and North America are expected to see a growth rate of 37% and 16% respectively.
Although China is facing an economic slowdown now, as per the report, its number of millionaires will increase by 97% from 2021 to 2026. In countries like the US and China, income inequality has posed a threat in recent decades. Some of this wealth is linked to growth in stock prices and real estate values. However, this has taken a hit when stocks have fallen and the housing market has slowed. These areas might see growth in the long-term, causing those who invested in these to regain their millionaire status. For instance, despite the economic slowdown, Russia and the United Kingdom are expected to see growth in millionaires of 43% and 64% respectively.
Inflation is another contributing factor. Higher inflation will make it easier to cross the million US dollar point. Inflation would cause a price spike which would further lead to rising wages and increasing home value. This means there would be more millionaires with larger wealth totals.