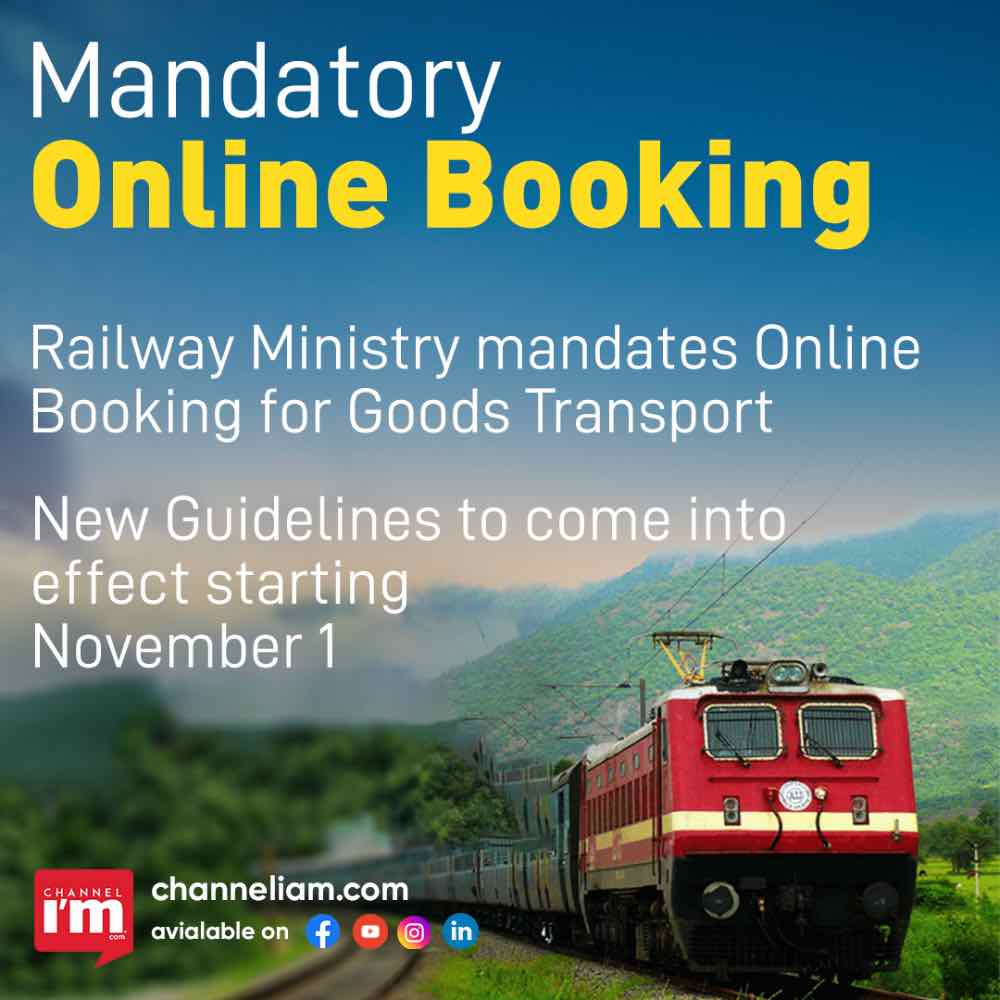 The Ministry of Railways has made online registration mandatory for the transportation of goods with the national transporter as part of its efforts to digitise its records. Beginning on November 1, the new rules will be in effect.
The move has been made "with the purpose to achieve digitalization, minimise detention to rolling stock, and streamline transactions in freight industry," according to the announcement released by the ministry on Monday.
All indents placed with zonal railways will be subject to the new regulations, with the exception of military traffic, products transported during natural catastrophes, and circumstances determined by authorities to be acts of force majeure.
The new policy will replace the practise of approaching goods clerks to record a need for waggons, and the Centre for Railway Information Systems (CRIS) and Freight Operations Information Systems will make the required adjustments to the digital infrastructure (FOIS).
Railways intends to record 2000 million tonnes (mt) under its "Hungry for Cargo" programme by 2024.
The ministry has digitised the whole application and awarding procedure for non-fare revenue contracts such parcel space, parking lot operations, and commercial advertising. Using the e-auction approach, the national transporter has already made Rs 844 crore.