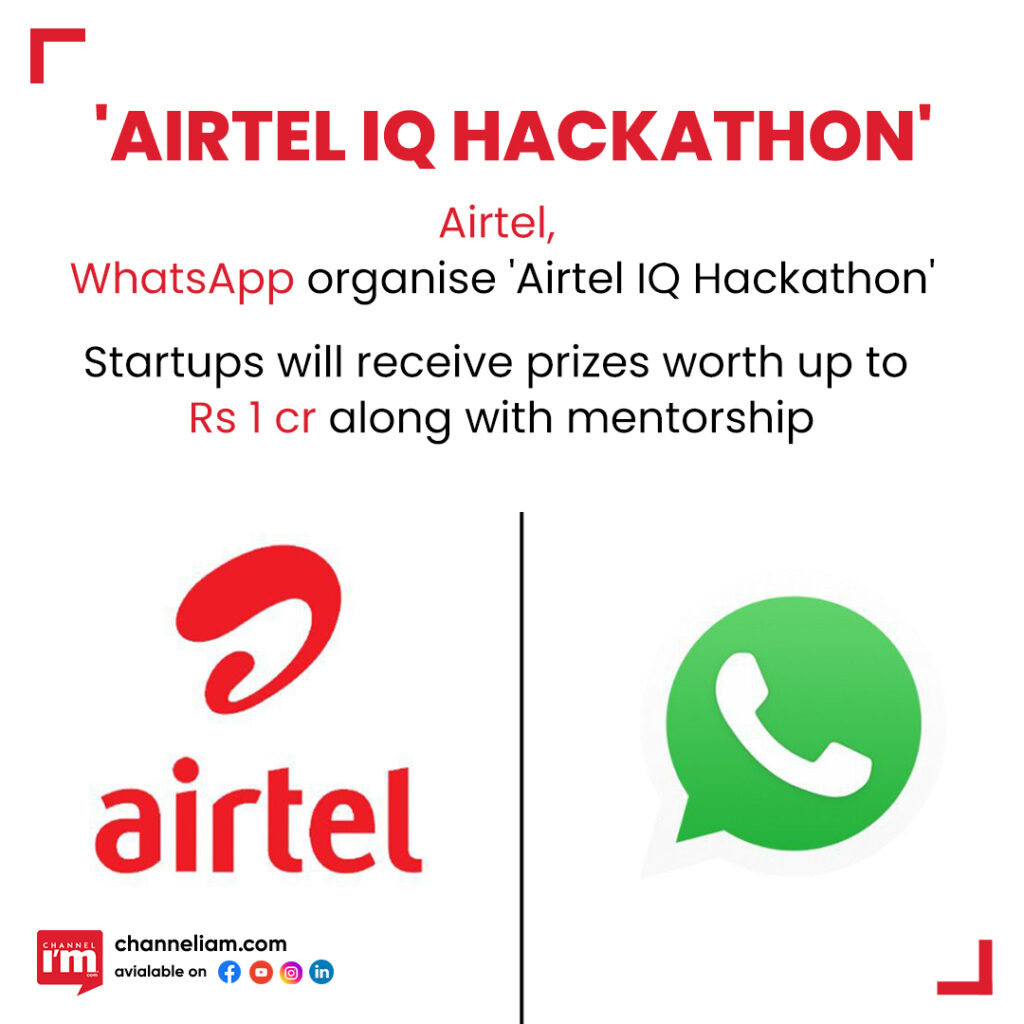 Airtel and WhatsApp to launch 'Airtel IQ Hackathon', an opportunity for startups to build new-age business solutions. The programme aims to identify business solutions using the WhatsApp Business platform. The focus would be on five sectors of the economy – e-commerce, ed-tech, banking and financial services, travel and tourism, and contact centre operations.
The startups will receive prizes worth up to Rs 1 crore along with business mentorship and learning modules on the WhatsApp business platform. Emerging Indian startups, Independent Software Vendors (ISV), and the student community can make use of this chance.
The event will also provide winners with an option for free conversation on the WhatsApp Business Platform. They can also utilise the opportunity to leverage Airtel Business' channel network to gain reach and scale up their businesses. A few select startups will find a place in the Airtel Startup Accelerator Programme. This would allow them to avail of funding ranging from $500,000-$2 million along with access to Airtel's core platform strengths of data, distribution, network, and payments.
Applications for the event will close on October 9. In three rounds, the participants will be sorted out. The mega finale will occur on December 1.