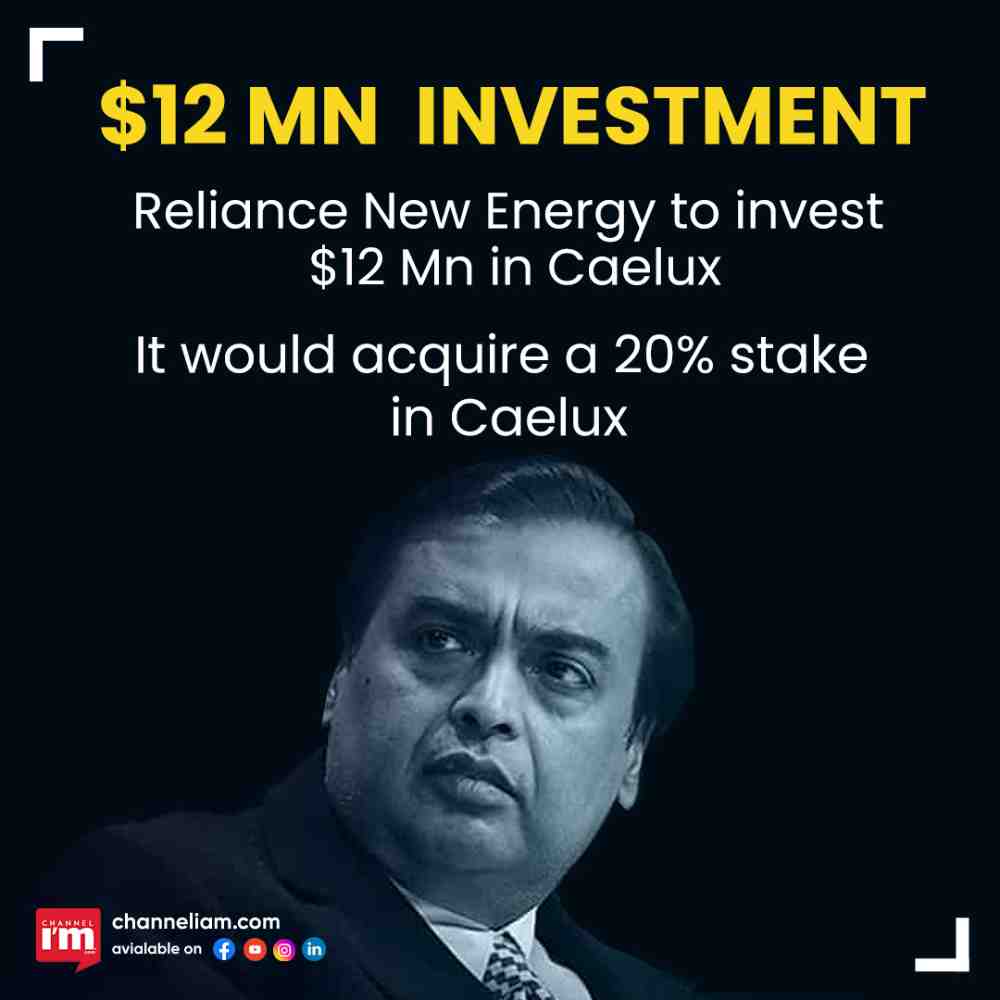 Reliance New Energy would invest $12 million in Pasadena-based solar tech firm Caelux Corporation. It is to acquire a 20 per cent stake in Caelux, which is indulged in developing perovskite-based solar technology.
Both Reliance and Caelux have entered into a strategic partnership for technical collaboration and commercialisation of the US firm's technology. The investment will help Caelux develop its product and technology further. It will also aid the construction of Caelux's pilot line in the United States for the commercialisation of its technology. Caelux's technology lets high-efficiency solar modules produce 20 per cent more energy at lower costs over the 25-year lifetime of a solar project.
The transaction is expected to be completed by the end of September. This comes at a time when Reliance is installing a global integrated photovoltaic Giga factory at Jamnagar, Gujarat. This collaboration will let Reliance produce more powerful yet lower-cost solar modules.