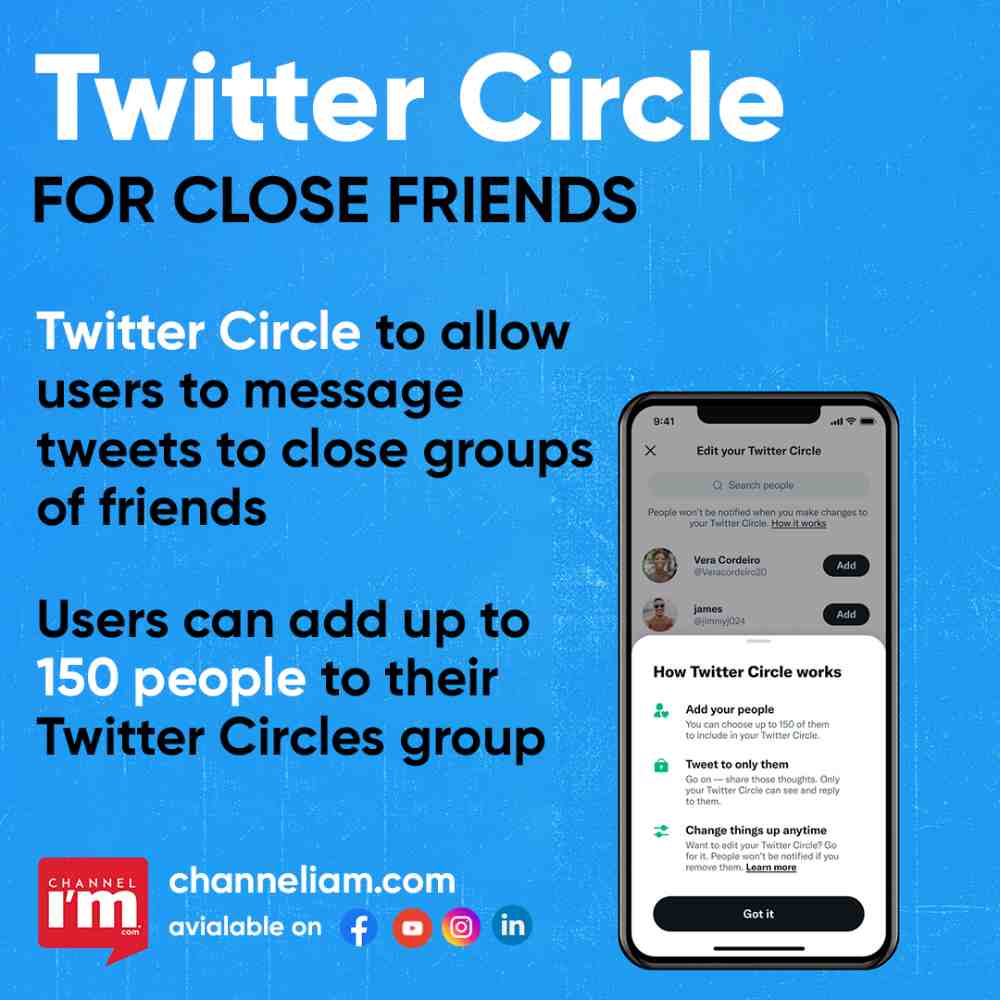 Earlier this year, Twitter began testing a new feature called Twitter Circle that allows users to Tweet to a group of close friends. This is a lot like Instagram's Close Friends feature.
Users can add up to 150 people to her Twitter circle group and choose who to include and who to exclude at any time.
When composing a Tweet, the user will have the option to share the Tweet with their circle or with the full list of followers. Users can also use the Edit button next to the Circle option to add or remove users. Users added to Twitter circles will see a new green badge below their tweet, indicating that this message is only visible to specific users who are part of a closed group. Additionally, responses to Tweets remain private within Twitter circles and are not visible to public members of the Twitter platform. Additionally, Tweets may not be retweeted or shared outside of your Twitter circle.
Twitter believes this feature will allow users to express themselves more freely and eliminate the need to create separate accounts with aliases to avoid bullying on the platform.